Project Performer Open Auditions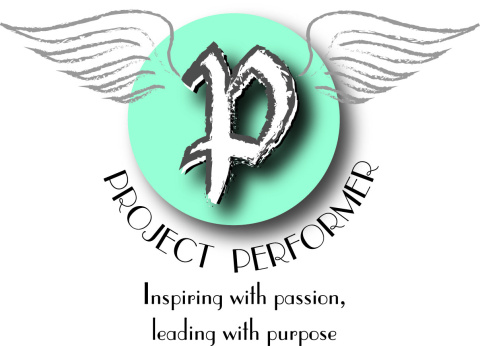 About PROJECT PERFORMER
Inspiring through passion, leading through purpose
We have created a platform in Durban, South Africa, with opportunities and education by local and international heavy weights by bringing them together locally, where the artist can learn, network, grow, get direction, perform to​ and audition for a panel made up of artists, scouts, producers and directors, under one roof, locally, AND at a fraction of the cost.
Unlike other platforms offered to the South African market, Project Performer gives actors, singers and dancers a platform in Durban without having to travel overseas for the same thing, but also a chance for those who want and/or need to cultivate and make connections nationally and internationally. Other platforms take you to America, whereas Project Performer brings them to YOU, with the idea of Artist Development at the root, coupled with South African heavy weights, all under ONE roof in DURBAN, saving you an additional R50 000 or more PLUS visas, exchange rates, flights, spending money and hidden costs.
We Want To:
·      Have transparency from the beginning of your journey with us
·       Achieve more together and DELIVER
·       Inspire aspiring and established artists, and cultivate creativity
·       Work with passionate people
·       Provide top coaching right here in KZN!
·       Bring an international flavor to our local talent and bridge the gap between amateur and professional
************ PRE-REGISTRATION IS REQUIRED and NO LATE ENTRIES WILL BE ACCEPTED
Here are the following categories:
Singing
1.     Musical theatre/Broadway
2.     Pop/Contemporary (This includes all forms of pop, r 'n' b and rock)
3.     Singer/Songwriter (your own work) – please inform us whether you will be accompanying yourself on guitar or keyboard
4.     Open (original – someone else's work, folk, classical, operatic, hard rock, or something that can't be classed as pop/contemporary or Musical theatre/Broadway)
Acting
1.     Comedy Film
2.     Comedy Theatre (Must be from published text)
3.     Dramatic Film
4.     Dramatic Theatre (Must be from published text)
5.     Presenter (original or recited from existing presentation)
6.     Commercial (must be from an existing commercial)
7.     Open (stand up comedy or something that can't be classed as dramatic or comedy completely)
Dancing
1.     Ballet (classical and lyrical)
2.     Contemporary (includes jazz, contemporary, lyrical, modern)
3.     Hip-Hop (includes street and other influences)
4.     Choreography (your own work)
5.     Open (includes traditional, folk, Bollywood, all forms of ballroom, tap, lyrical, latino, kwaito and acro)
Please note that this is a family friendly environment and no swearing or profanities will be allowed – marks will be deducted.
Project Performer is looking for raw as well as developed talent and artists with personal drive and initiative
Should you be successful in your 1st audition you will be offered a place in the Project Performer Program 2019, which will include:
· TWO comprehensive Project Performer Artist Development Weekends away, run by top coaches in Kwa-Zulu Natal
· An artist photo shoot by a professional photographer (headshot/location and studio shots included)
· Live photos (action-shots) of you professionally shot at the Project Performer Artist Development Weekends
· The Project Performer Showcase
· A chance to audition in front of a panel made up of local and international heavyweights, with backgrounds in singing (producers/agents/labels/coaches/writers), acting (agents/institutes/coaches) and dancing (agents/institutes/coaches)
·   International educational workshops
·   Scholarships to be awarded
·   Cash prizes and trophies for category winners
·   Other prizes to be won
·   A showcase of the top singers, actors and dancers
·   A handbook of all contestants
As well as call backs and feedback sessions
​And loads more...​
View more events by Shylo