Pan African Creative Exchange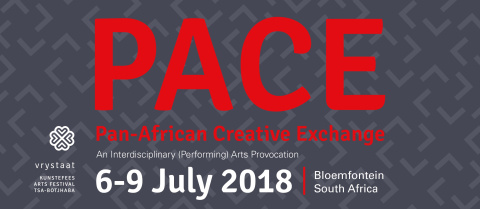 The Pan-African Creative Exchange (PACE), an initiative of the Vrystaat Arts Festival, is a biannual arts market for African artists, developed for national and international presenters and producers, providing the highest quality inter-disciplinary arts product (theatre, dance, music, craft etc) from Africa, to buyers, artists and the general public.
There are nine strands: presenting full shows for tour-ready work; showcasing excerpts of tour-ready work; showcasing excerpts of work in progress; pitching new work; a producer's shadowing and exchange program; critical debate/roundtable sessions; networking programmes; market place and key PACE programming events.
The aim of PACE is to increase the global reach of Africa's arts industry to the wider world  and to contribute to the Continent's development of future work.
PACE was born in Bloemfontein at a long table conversation between Arts professionals from the African continent and international visitors, and is driven by a 'coalition of the willing' from the African Continent as well as cultural professionals outside of Africa.