Brymo Live @ Terra Kulture Arena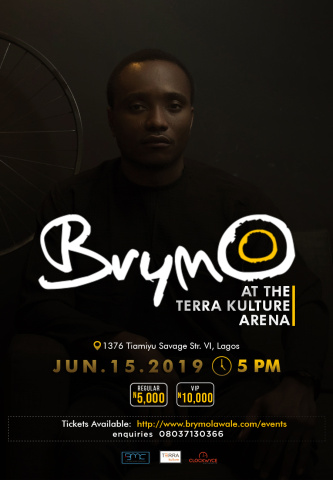 Brymo, known for his electrifying stage craft is is set to ensure music lovers and other attendees are given optimum satisfaction as he returns in concert to Terra Kulture Arena... LIVE!
Scheduled to hold on Saturday 15th of June, 2019, the concert will be headlined by Brymo alongside his band, The Lagos Tout.
The night promises to be one of an unforgettable experience with lots of music and artistry on offer. The event will showcase Brymo in a form the audience has never witnessed before.
View more events by Brymo