Midem 2020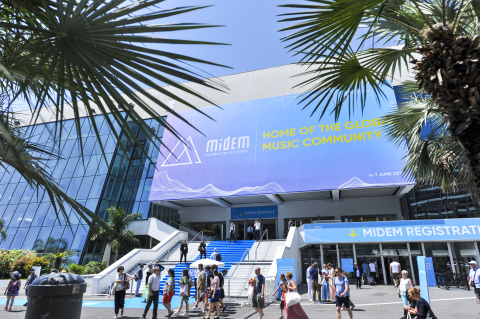 Launched in 1967, Midem is the leading international event for the global music community.
We are dedicated to helping the music industry and its partners develop business and creativity by bringing together, during 4 days, the key players of the music ecosystem:
Artists • Labels • Managers • Publishers • Distributors • Streaming services • Rights collecting societies • Booking agencies 
Promoters • Brands • Communication agencies • High-tech companies • Startups
With its long-term programme for Africa, Midem hopes to accelerate this transition by creating bridges between the continent and the rest of the world.
The Midem African Forum consists of a series of conferences, workshops and showcases attended by more than 400 industry professionals including labels, streaming platforms, publishers, artists, politicians, media, and official institutions. The objective is to support the internationalisation of the African music industry, encouraging business development and new talent discovery.
Iconic musicians have been Artist Ambassadors for the initiative over the past 3 years – Yemi Adele, Black Coffee, Davido, Femi Kuti and Maleek Berry.
View more events by Midem