LERU LA MAHLOMOLA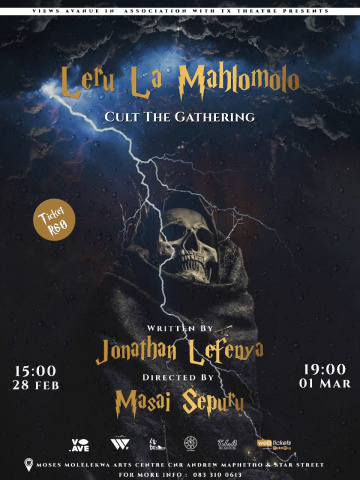 Leru La Mahlomola is a culmination of a life lived in a century, a story of gratitude and debilitating loss, the journey unfavorable yet, necessary for healing, this haunting production visits all the presets that come with the process of healing, the musical compilation serves both as a nuance and a guide that brings piercing imagery to life.  A cloud of grief hovers above sunken heads, death is a familiar visitor, we make space for it in our hearts and there it will rain until, we finally heal.
To find what is rooted in our pain we first need to identify it in our own language, understand it in a voice that speaks to our very being, Leru La Mahlomola explores language as a form of healing, for it so much easier to heal from your pain if you understand the root, understanding our grief comes from understanding customs.
To lay to rest this pain, I will conjure my ails in my grandmother's tongue.