Independence Day Jam Session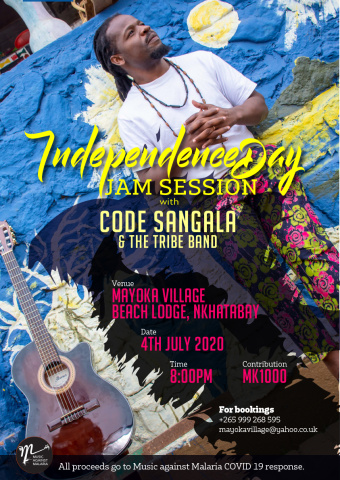 Mayoka village beach lodge is an awesome and friendly holiday destination,situated in Nkhatabay district in the norhtern region of Malawi.
Due to the corona virus pandemic,the lodge has been struggling to pay its staff.
Me and The Tirbe will be playing in an effort to bring back business to the lodge, as well as raise some funds for Music against Malari Covid 19 response.
For bookings emai:mayokavillage@yahoo.co.uk.
Come through and vibe with us!