ESE INNER PEACE EP Tour + Full Moon Retreat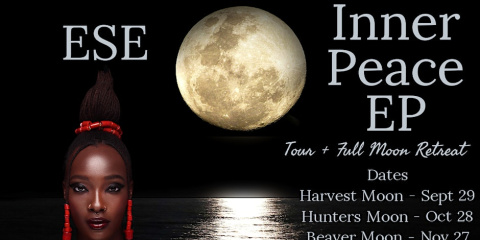 Get ready to immerse yourself in an unforgettable experience as ESE Inner Peace EP Tour + Full Moon Retreat makes its debut in Lagos, Nigeria. This unique event promises to be a harmonious blend of music, relaxation, and wellness set against the picturesque backdrop of the Lagos seaside.
Every Full Moon from September 2023, music enthusiasts and wellness seekers will gather at an exclusive oceanside location where the Full Moon's glow will set the stage for an enchanting evening of live performances, holistic practices, and serene beach vibes. This one-of-a-kind event is proudly presented by NAPPYESE and is set to become a highlight of Lagos' cultural calendar.