Blues, Rock and Roots gig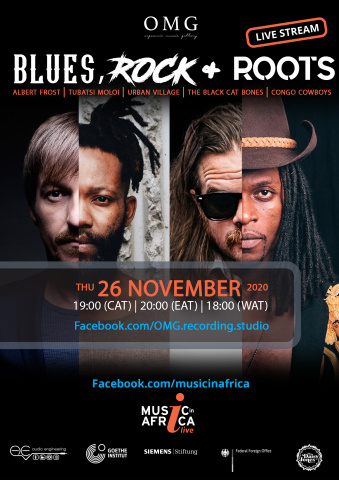 Orgasmic Music Gallery (OMG) will host a carefully selected line-up of musicians at the Daisy Jones Bar at OMG in Stellenbosch, South Africa, on 26 November. The concert will be streamed on Facebook at 7pm CAT. Tickets for a small audience will be available at the door.
The OMG concert – titled Blues, Rock and Roots – will feature an eclectic line-up of acclaimed musicians including Albert Frost Trio & Tubatsi Mpho Moloi, Urban Village, The Black Cat Bones and Congo Cowboys.
For more information about Blues, Rock and Roots, send an email to natasha@omgrecording.com(link sends e-mail). 
Watch the concert here.