BAM BAM FISTA USA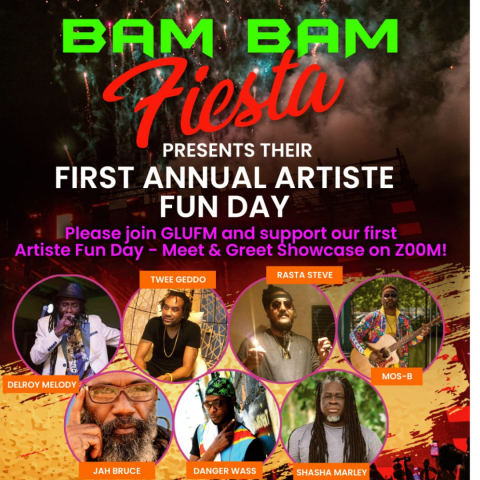 Bridging Altruistic Musicians Behavior And Momentum
An trademark fiesta event with it's purpose to close gaps globally for the hard working musicians through the conduits of Radio, Blogs and concerts. It has been very difficult for seasoned musicians and more difficult for artistes who are new to the music fraternity.
COVID-19 has impacted families but more importantly it has stifled musicians earnings. BAM BAM fiesta understands the seriousness of this situation and have elected to bring these artiste together for a night and humbly ask their supporters to please contribute to the cause and join the FEVER February 27th 2020 @6:00-10:00pm.
Some of these artists assist people who are in need of human aids. Feel free to contact each artiste independently to see how to best suit their needs. BAM BAM FIESTA is not a part of the cash distribution for this event; each artiste will receive an equal split from all proceeds collected. Thank you and SEE YOU ON ZOOM!!!
View more events by Mos-B