Andariya Road Show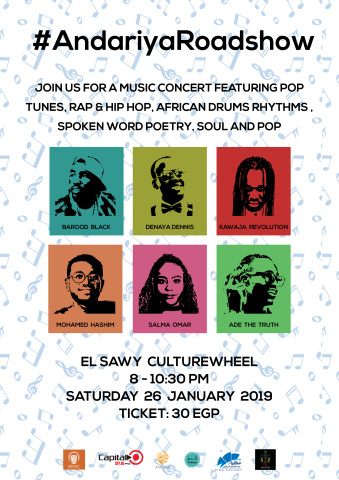 Andariya Road Show concert series was first held in Kampala, Uganda, last year. This second edition will be in Cairo, Egypt. 
The musicians set to perform include Barood Black (Sudan), Mohamed Hashim (Sudan), Kawaja Revolution (South Sudan), Dennis Denaya (South Sudan), Salma Palmer (Sudan) and Ade the Truth (South Sudan).
Entry fee is 30 Egyptian pounds ($ 1.7).