ACCES 2022 in Tanzania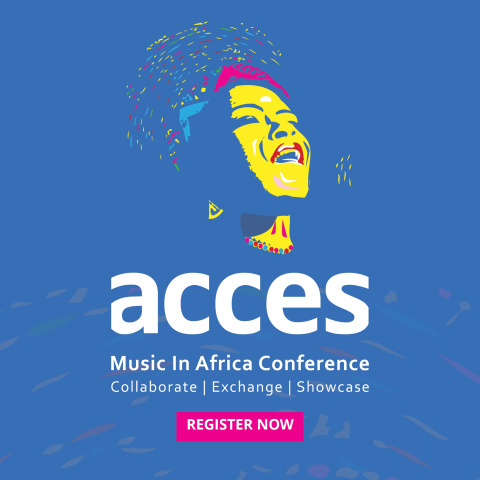 The Music In Africa Foundation (MIAF) will host the 2022 edition of the ACCES music conference at the National Museum & House of Culture Theatre in Dar es Salaam, Tanzania, on 24, 25 and 26 November.
Confirmed artists who will perform at this year's edition are Tanzanians TaraJazz Zanzibar, Tofa Jaxx, SinaUbi Zawose & Watupa Mawe and Vitali Maembe in action. The line-up also includes Flying Bantu (Zimbabwe), Joyce Babatunde (Cameroon), Naïnako (Madagascar), Oumar Konaté (Mali), Tankiso Mamabolo (South Africa) and Kalam (Burkina Faso). 
The event will also feature panel discussions, presentations, exhibitions, pitch sessions, Q&A sessions with prominent musicians and visits to key music industry hubs. Some of the confirmed speakers include head of TuneCore for West and East Africa Chioma Onuchukwu (Nigeria), Boomplay Tanzania general manager Natasha Stambuli (Tanzania), Young Music Boss founder Jusnah Gadi (UK), Black Major CEO Sevi Spanoudi (South Africa), Southern African Music Rights Organisation sales and licensing general manager Karabo Senna (South Africa), Action Music Tanzania director Baraka Issadu (Tanzania) Sheer Publishing Africa (a subsidiary of Downtown Music Services) managing director Thando Makhunga (South Africa), Sauti za Busara festival director Yusuf Mahmoud (Tanzania), Electromode/Ingrooves A&R exec Gareth Wilson (South Africa), musician and cultural curator Islam Elbeiti (Sudan), EAC L'Boulvart production director Ghita Khaldi (Morocco), Afropolitan Vibes founder Ade Bantu (Nigeria) and Music In Africa Foundation director Eddie Hatitye (South Africa).