ACCES 2018 in Kenya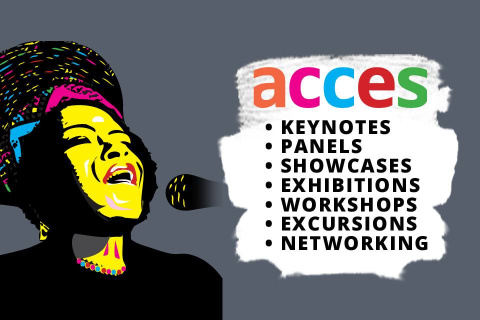 ACCES, also known as the Music In Africa Conference for Collaboration, Exchange and Showcases, is a pan-African event for music industry players to exchange ideas, discover talent and create business linkages. ACCES is held in a different African city every year attracting active music industry players from around the globe.
Why you should attend
1) Connect with the African music sector
2) Promote your work/business
3) Meet local and global professionals
4) Build new partnerships
5) Gain new knowledge
6) Share your ideas
7) Discover talent
Partners: Siemens Stiftung, Goethe-Institut, the Permanent Presidential Music Commission, Kenya Cultural Centre, ONGEA, Ketebul Music, Samro Foundation, Midem, Busara Promotions, Bayimba Festival, and WOMEX.
TO REGISTER, CLICK HERE. 
Please note that you need to be registered to attend. Registration is FREE for African delegates!