Ubuntu Rave IV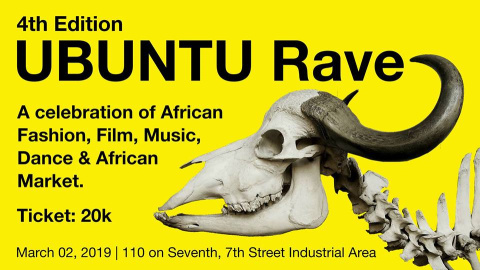 The UBUNTU Rave is a celebration of African heritage through Fashion, Film, Music, Dance and Art. This fourth edition will also feature a pop-up market where creative entrepreneurs display and sell African ornaments, jewelry, articles of clothing among other related merch.
Entertainment will be by Ugandan DJs Nihiloxica, Bhayology, Catu Diosis and Darkmeme / Since 88.
Tickets will be sold at the door and will be going for 20 000 Ugandan shillings ($ 5.5).