My Miriam Makeba Story - Online Concert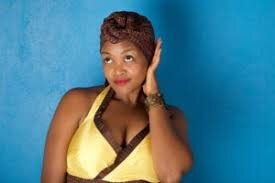 Sima Mashazi performed the role of the young Miriam in the first musical about Mama Africa (touring US and SA). The experience deepened Sima's admiration for Makeba's music and the woman behind it. Sima shares the themes in Makeba's music and life that touched her and bear similarities to her own journey. Sima includes songs of her own that relate to Makeba's story. Sima pays tribute to a historical figure who spoke truth through her lyrics and gave hope to so many, amidst her own struggles.
Expect world-famous hits like Phatha Phatha to less known gems like Suliram. Sima was nominated as Best Solo artist at Woordfees. She and Ramon won the award for Best Music Production at KKNK. Get more information and tickets to the event here.