Meriring the Musical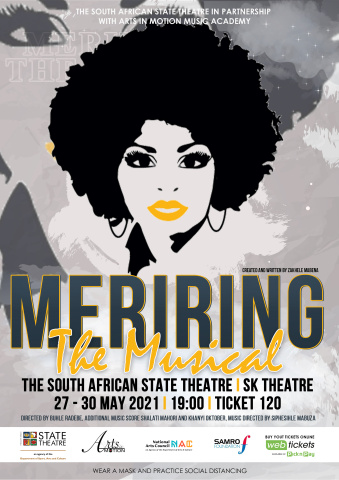 In a society ruled by patriarchy. Three women are caught up in a vicious relationship with a heartless man. The power of the song unleashes the truth and reveals how they are all connected in pain. It's a story of women with hope, dreams and perseverance.
The story happens in the up classy salon in town. Its owned by Lerato who's husband is Majozi who is also a very dangerous pimp. He bought her the salon for her to have a business that she runs. The Salon is not doing well and that led to Sibongile recommending a best hiardresser by the name of Lethu to come join them in the salon since she is good and has a client base. Lerato, Sasha, Sibongile and Lethu are working at the Salon. Pheladi always comes by to collect trash cans for recycling and Thenjiwe is always around the salon to assist her mom.