Maia and the Big Sky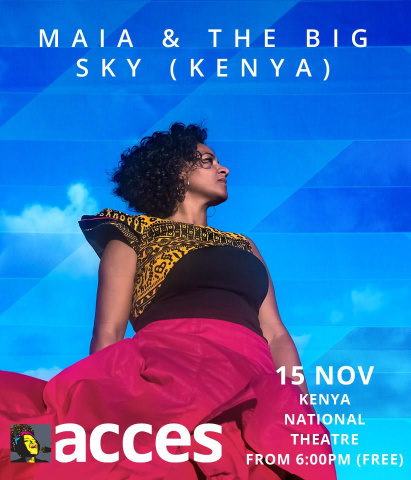 Maia and the Big Sky is among the eleven acts that will perform at this year's Music In Africa Conference for Collaborations, Exchange and Showcases (ACCES).  
ACCES is a pan-African event for music industry players to exchange ideas, discover new talent and create business linkages. ACCES is held in a different African city every year, attracting active music industry players from across the globe. ACCES 2018 is organised by the Music In Africa Foundation is partnership with Goethe-Institut, Siemens Stiftung, Kenya's Permanent Presidential Music Commission, MagicalKenya and the Kenya Cultural Centre. 
Entry is free.