Gar Gar meets Kasbah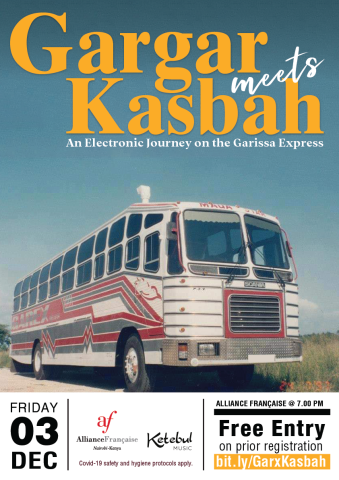 An electronic journey on the Garissa Express with the French-Algerian musician, Kasbah, and the all-female Kenyan trio of Somali origin, Luli Bashir Muge, Anab Gure Ibrahim and Amina Bashir Elmoge. The musicians will be joined on stage by guitarist, Eddie Grey and the percussionist, Kasiva Mutua. The concert will serve as a prelude to the group's participation in the showcases at the Indian Ocean Music Market in Réunion Island from 4 to 10 December.
Retaining the authenticity of the original music inspired by Somali folk music, Gargar and Kasbah, together with Eddie and Kastiva, will introduce dynamic new rhythms that bring through the celestial beauty of Cushitic music.