A Concert From The Sun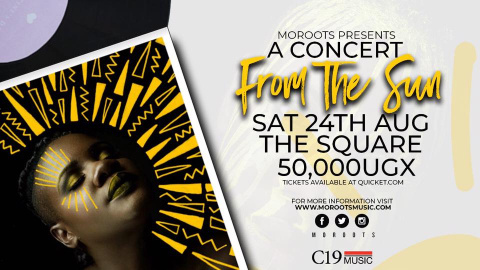 MoRoots will be performing songs her debut album From The Sun.
From The Sun is inspired by her home (Uganda), love and transition. Expect an eclectic blend of MoRoots vast musical ability combining aspects of soul, jazz, funk and classical music with scrumptiously soulful vocals.
Entry fee is 50 000 Ugandan shillings.