Amadou and Mariam US tour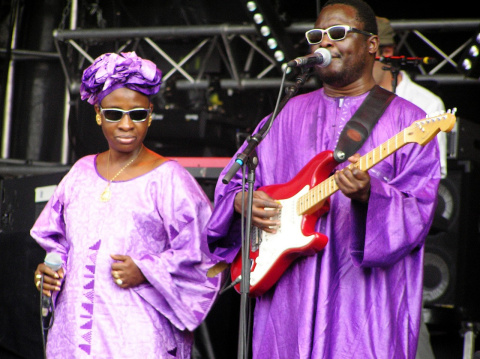 Global icons of African music Amadou & Mariam has announced a US tour in support of new live album Eclipse from 14 to 25 March. The tour is in support of their new live album, which marks the 10th anniversary of their legendary concert performed completely in the dark (for musicians and audiences alike) at the Manchester International Festival (2012). 
The tour dates are as follows:
Amadou & Mariam -- U.S. Tour Dates -- Spring 2023:
14 March - Afro Roots Fest at Miami Beach Bandshell.
16 March - Miner Auditorium at SF JAZZ in San Francisco, CA.
20 March - Rio Theatre at Santa Cruz, CA.
22 March - Washington, DC.
23 March - Bailey Hall, NY.
24 March - Bardavon 1869 Opera House Poughkeepsie, NY.
25 March - Le Poisson Rouge in New York.