ACCES Conference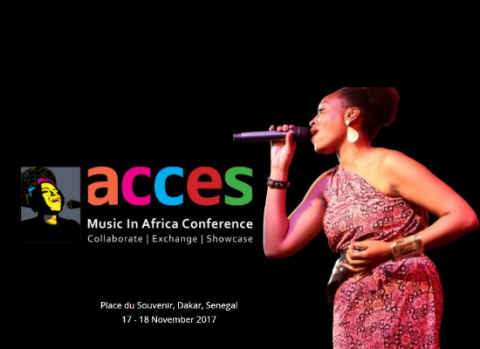 The Music In Africa Conference For Collaborations, Exchange And Showcases (ACCES) is an annual music conference that hosts industry players from across the African continent. 
Music professionals converge on the Senegalese capital to exchange ideas, discover new talent and accelerate the shaping of the music sector on the continent. The conference offers training workshops, panel discussions, presentations, networking sessions, exhibitions, showcases, concerts and visits to key music industry hubs in Dakar.
For more information, or if you would like to attend the conference, visit the ACCES 2017 official website.