Souls Musical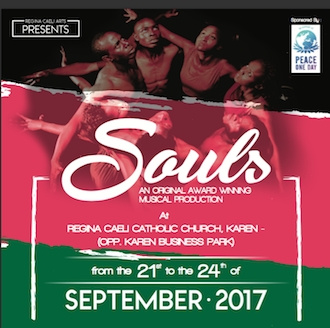 Souls is an original award-winning musical production by Veronika O'odal Mbaya and Joel Akweyu. It was first performed on World Peace Day (21 September) in 2014 and later won a Sanaa Theatre Award for Best Dance Theatre Production in 2015.
Date: 21 to 24 September
Venue: Regina Caeli Catholic Church (Nairobi, Kenya).