SAMROMusicIndustry101 - 'UNDOC' series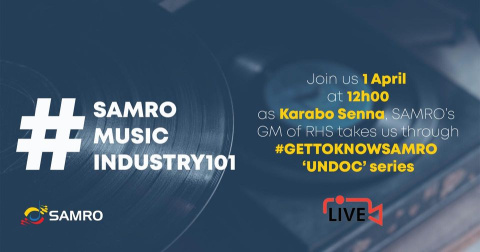 The 'UNDOC' series is an opportunity to learn about what is undoc and claiming & process.
There are instances where SAMRO receives cue sheets from music users listing works, which have not been notified or registered with the organisation. In other cases, the music creator's contact details are outdated or missing and sometimes the composer has not registered with SAMRO. This creates the undesirable situation where SAMRO finds itself with royalties it cannot readily distribute.
Instead of simply hoping these composers come knocking on its doors in search of their royalties, SAMRO is now taking the lead by proactively tracing music creators who have royalties due to them. 
See Less