K-Pop Dance Competition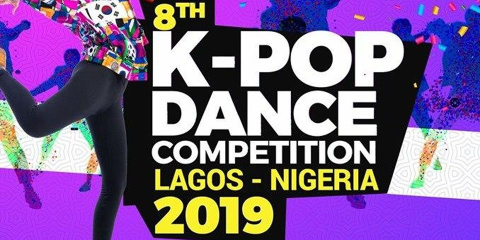 The K-Pop dance competition will include 10 dance crews from across Nigeria. Total prize money of 1 million Naira is up for grabs plus a chance to enter the qualifying rounds of the KBS World K-Pop festival preliminaries that could see a Nigerian team land in Korea in an all expenses paid trip for the World K-Pop festival.
Admission is free!! Everyone is invited!!