Incubus live in Cape Town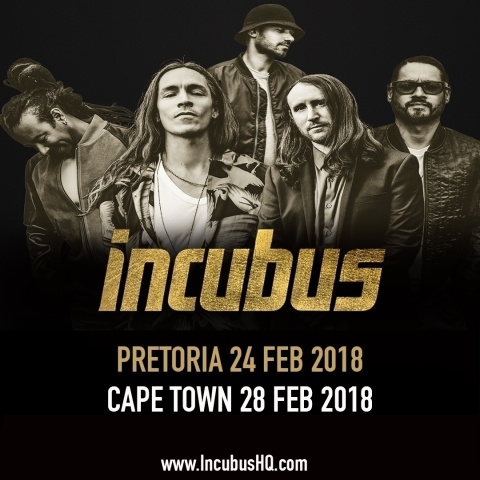 Multi-platinum alternative rock band Incubus are coming to tour South Africa for the first time, in February 2018. The Californian rockers released their eighth album named 8 this year.
They are celebrating the 20th anniversary of their first major label album, S.C.I.E.N.C.E, with a world tour.
Fans will be taken on a musical journey of their vast career, spanning over 20 years of hits and crowd favourites.