The Heng: Back to the 90's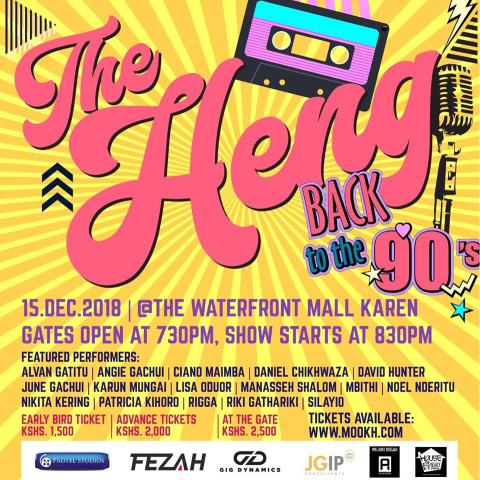 An evening that will showcase a line-up of talented musicians backed by an awesome live band. The Heng will take you back to when dungarees were the ish, when Carni and F2 were the joints to heng at in Nairobi and when chapo was still a delicacy reserved for sundays and christmas. 
Come reminisce about the past as you dance with the nani that you are pushing with.
Tickets are going for 2 000 Kenyan shillings ($20).