Flashback to the 90s ft Dr Alban and Haddaway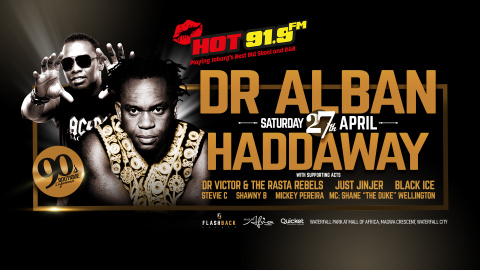 Hot 91.9fm will be presenting the Flashback to the 90's Concert featuring smash hot artists Dr Alban and Haddaway at the Waterfall Park at Mall of Africa, Johannesburg, South Africa on 27 April 2019.
The concert will feature some of South Africa's timeless acts including Just Jinjer, Dr Victor and the Rasta Rebels, and Black Ice!
Tickest to the event are available here.