Converge: A Networking Mixer for Creatives, Founders, and Investors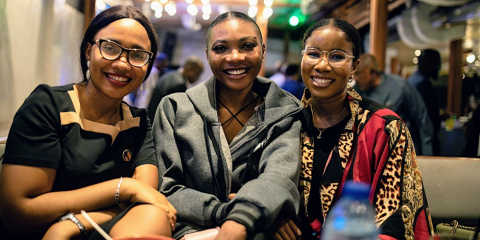 Join us for an evening of networking, collaboration, and inspiration at "Converge: A Networking Mixer for Afropolitan Creatives, Founders, and Investors." This exclusive event, in partnership with Kepple Ventures and VLA is designed to bring together the brightest minds and visionary leaders from the Afropolitan community.
Whether you are a creative artist, an innovative founder, or an aspiring investor, this event is the perfect platform to connect, exchange ideas, and explore new opportunities. Expand your network, forge valuable connections, and build meaningful relationships with like-minded individuals who are shaping the future of business and creativity.
During the mixer, you'll have the opportunity to engage in stimulating conversations, share your experiences, and gain insights from industry experts. Discover potential collaborators, find mentors, and unlock new pathways for growth and success in your respective fields.
We look forward to seeing you there!