Concert for Refugees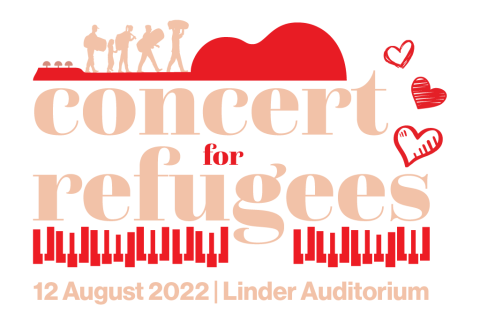 South African non-profit organisation Turquoise Harmony Institute (THI) will host the 2022 edition of its charity event at the Linder Auditorium in Johannesburg on 12 August from 7pm to 9.30pm.
The concert aims to raise awareness of the plight of the numerous people in the African Continent and around the world who have been chased from their homes, forgotten, and misplaced by others, and to celebrate those who superhumanly overcame the challenges of being forced to be a stranger in another's country.
Confirmed artists include local artists Msaki, Sipho 'Hotstix' Mabuse, PJ Powers, Thandi Ntuli, Pops Mohamed and Neill Solomon as well as South African poet Lebogang Mashile. They will be joined by musicians Bienvenue Nseka (DRC) and Rocksteady.Dub (Mozambique). On the same night, Solomon will launch his song titled 'Homeland'.
With a goal to maximise results, THI has partnered with the Music In Africa Foundation, Nelson Mandela Foundation, Amnesty International, South Africa's Department of Sports, Arts and Culture, Universal Rights Association, Wits University, Flame Studios, Horizon Educational Trust, Mail and Guardian, Time to Care, Scalabrini Centre, JT Communication, the Southern African Music Rights Organisation, ConcerstSA and Refugee Social Services.
For more information about this event, visit the Concert for Refugees official website. To be part of this memorable night of music and compassion, concert-goers can purchase tickets via Webtickets for R200.