Black Coffee to perform at Kyalami 9 Hour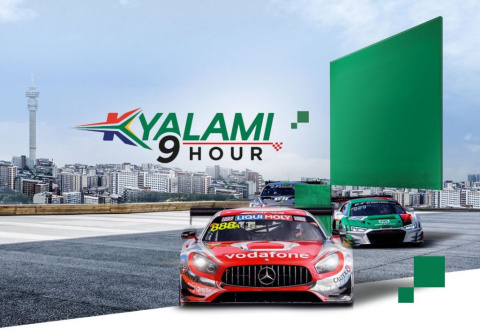 Kyalami 9 Hour promises to be a jam-packed event, it's not all just about fast cars. 
Eighteen of South Africa's biggest DJs, bands and artists will perform during the Intercontinental GT Challenge Powered by Pirelli season finale when deep beats and pulsating rhythms accompany the resounding roar of GT3 supercars.
Leading the pack is internationally renowned guru of the decks, Black Coffee, who takes to the stage on Saturday. This powerhouse DJ continues to churn out record-breaking tunes, which include the mega-hit "Drive" in collaboration with David Guetta and featuring Delilah Montagu. The Kyalami 9 Hour is also thrilled to launch the "Africa Is Not A Jungle" stage, Black Coffee's vision aimed at amplifying international appreciation of African music. Joining him on the Kyalami stage and then on his drive to greater international recognition are the best in dance adrenaline-fuelled artists Transmicsoul, Culoe De Song, Lemon & Herb, Julian Gomes and Kid Fonque echoing the sentiment "Africa Is Not A Jungle" – it is the ancient birthplace of the human race and a continent characterised by its colourful mix of cultures, nature, art and musical fusion. 
On Friday the grooves will blast off at 14:00 with a dazzling line-up of artists. Internationally acclaimed rock royalty Prime Circle will get hearts racing with their chart-topping hits such as "She Always Gets What She Wants" and "Consider Me". Sun El Musician, the artist who has captured the heart of the nation and rose to fame with his smash hit "Akanamali" promises to be a showstopper whilst the soulful three-piece House group Mi Casa will pump the gas with their "Jika" vibes.
Pushing the pace with Black Coffee on the Saturday and kicking off at 16:00, one of South Africa's most loved female acts will take to the stage: sensational smash-hit singer Shekhinah. Young, entrancing and overflowing with fresh vibes, the "Golden Rose" Shekhinah is no stranger to the stage, possessing all the sass and blissful vocals to wrap the crowd around her finger. Her track record guarantees a powerful performance.