Ami Faku and Urban Village live at Lyric Theatre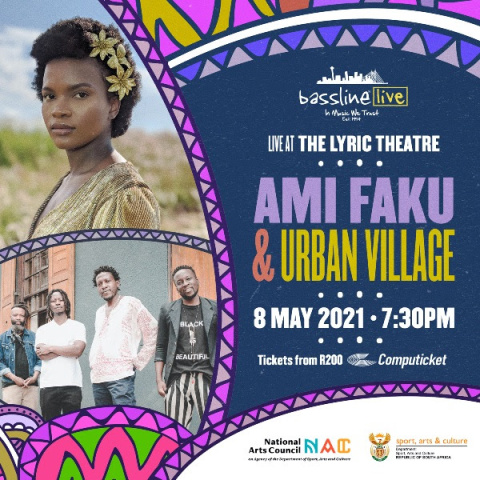 After a year-long hiatus, the Bassline Live at the Lyric Theatre, is back. Bringing fans of real live music experience, what they've been missing through the last year. 
Bassline Live is reviving in the form of a  three-concert series in the month of May. Ami Faku and Urban Village will perform at The Lyric Theatre in Johannesburg on May.
As per the current COVID-19 regulations tickets are limited to 250 indoors at a price ranging from R200 to R400 at Computicket, tailor made to fit your budget. This series is supported by the National Arts Council's Department of Sport, Arts & Culture's PESP. 
Tickets can be purchased here.